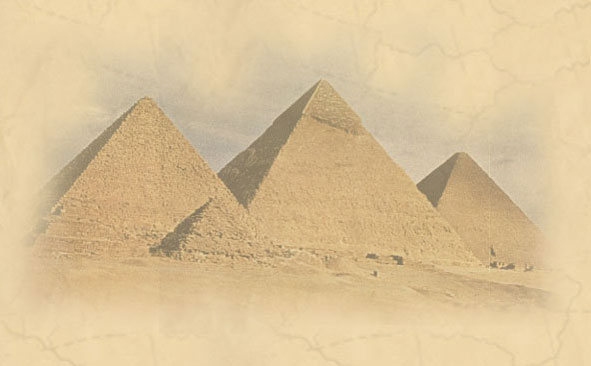 (Shaikh El Farid x Al Niswannah)

By Parentage LFS NEGATIVE; SCID CLEAR & N/N for CA

June 13, 2008

Bay with some Rabicano Roaning

Bred  in the Strain Abeyyan

A remarkable young stallion, his disposition is so mild, his motion so exhilarating, would make a fabulous endurance mount,  his potential is unlimited.

Stands 15.1 hands.

Kamal has proved himself to be an excellent sire.

He currently is pastured with  geldings and colts.

Can be bred "in hand" or excellent for that maiden mare's first cover in the field.

Ansata Qasim x Fahdeelah Ajiba

SCID CLEAR; LFS Negative & N/N for CA  

Grey colt  6/21/2016   Abeyyan Strain

SUPER friendly, SENSIBLE,  beautiful head and set of neck, balanced body on excellent legs,

with motion one dreams of

FOR SALE

Peafowl

India Blue and White

Hens are setting on eggs now

Alshaji Ahad       AHR#660975  Kamal El Farid x Madheens Silvereen
6/25/2013   Grey FILLY  Strain: Dahman  Stands 15.1 hh

By Parentage LFS NEGATIVE; SCID CLEAR & N/N for CA              Tail female to FARIDA

A quality filly for the discriminating buyer and reasonably priced.

Kamal El Farid x Badiha

Strain: Hadban Inzahi

Bay Gelding - Born May 17, 2013

By Parentage  SCID CLEAR & N/N for CA; DNA Tested CLEAR for LFS

This handsome gelding is built for performance and his disposition is flawless. A friendly,  easy going personality is  what we strive for.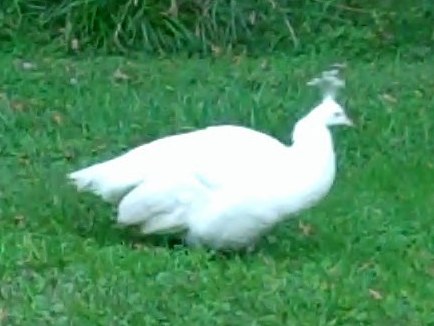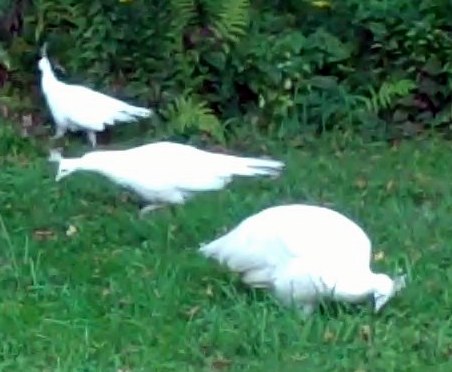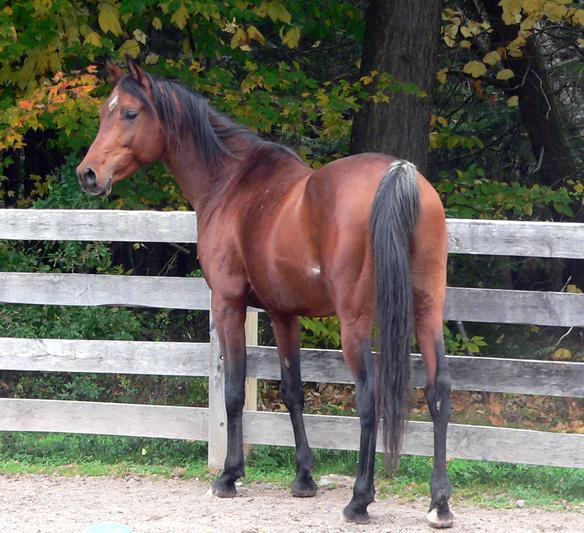 MARES and FILLIES  

click on their names for a pedigree

2007 Grey Mare

(Co-Owned)

(EAI Silvereen x MB Deseena)

LFS NEGATIVE;  SCID CLEAR; N/N for CA

Strain: Dahman -

TAIL FEMALE TO FARIDA

Trained to saddle, stands 15. hh

Sound no vices.

A double Imperial Madheen bred mare.

Confirmed in foal to

Shaikh El Farid for 2018

Ali Ajiba x MB Deseena

LFS NEGATIVE;  SCID CLEAR; N/N for CA

Strain: Dahman

Bay FILLY -  RAFEEKAH EL FARID by  Shaikh El Farid born 7/31/2015

SOLD

Bay Fillly - BAHIEH EL FARID by Shaikh El Farid  born June 18, 2017

SOLD

COLTS, STALLIONS  and  GELDINGS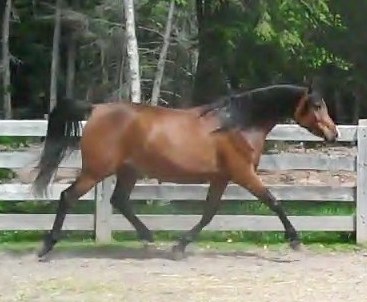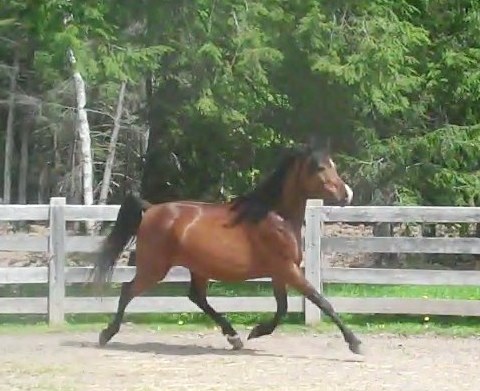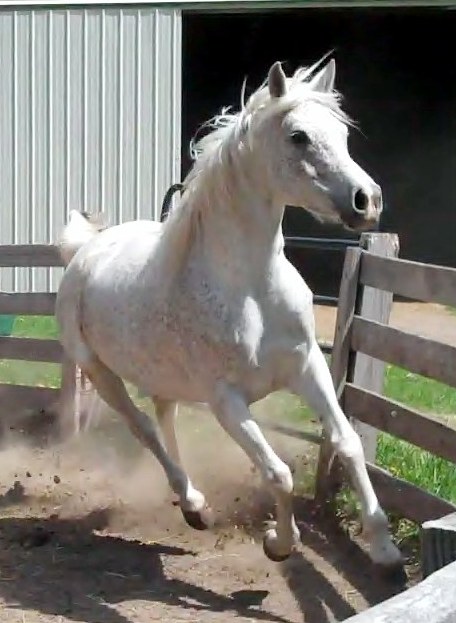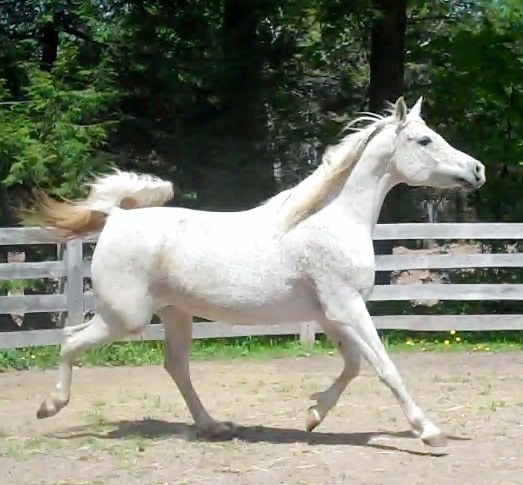 Ali Ajiba x Bint Nasama

7/8/2015 BLACK Colt

LFS Negative; SCID CLEAR & N/N for CA

Bred in the Strain Abeyyan

Dynamic personality  Correct in every way

A definate herd sire potential

New Zealand  Rabbits see Rabbitry page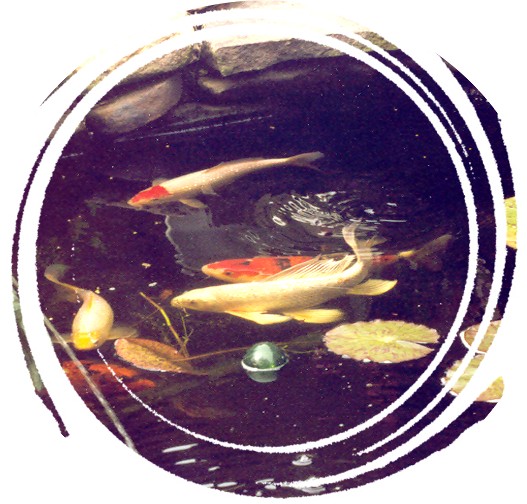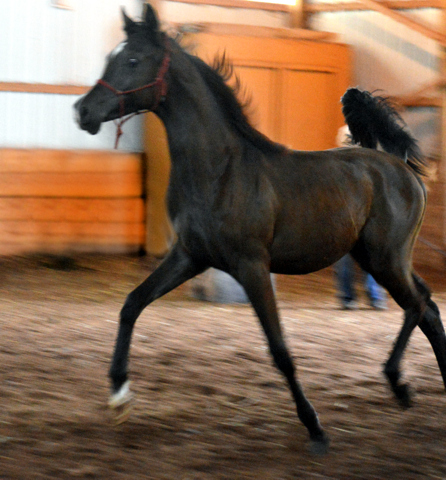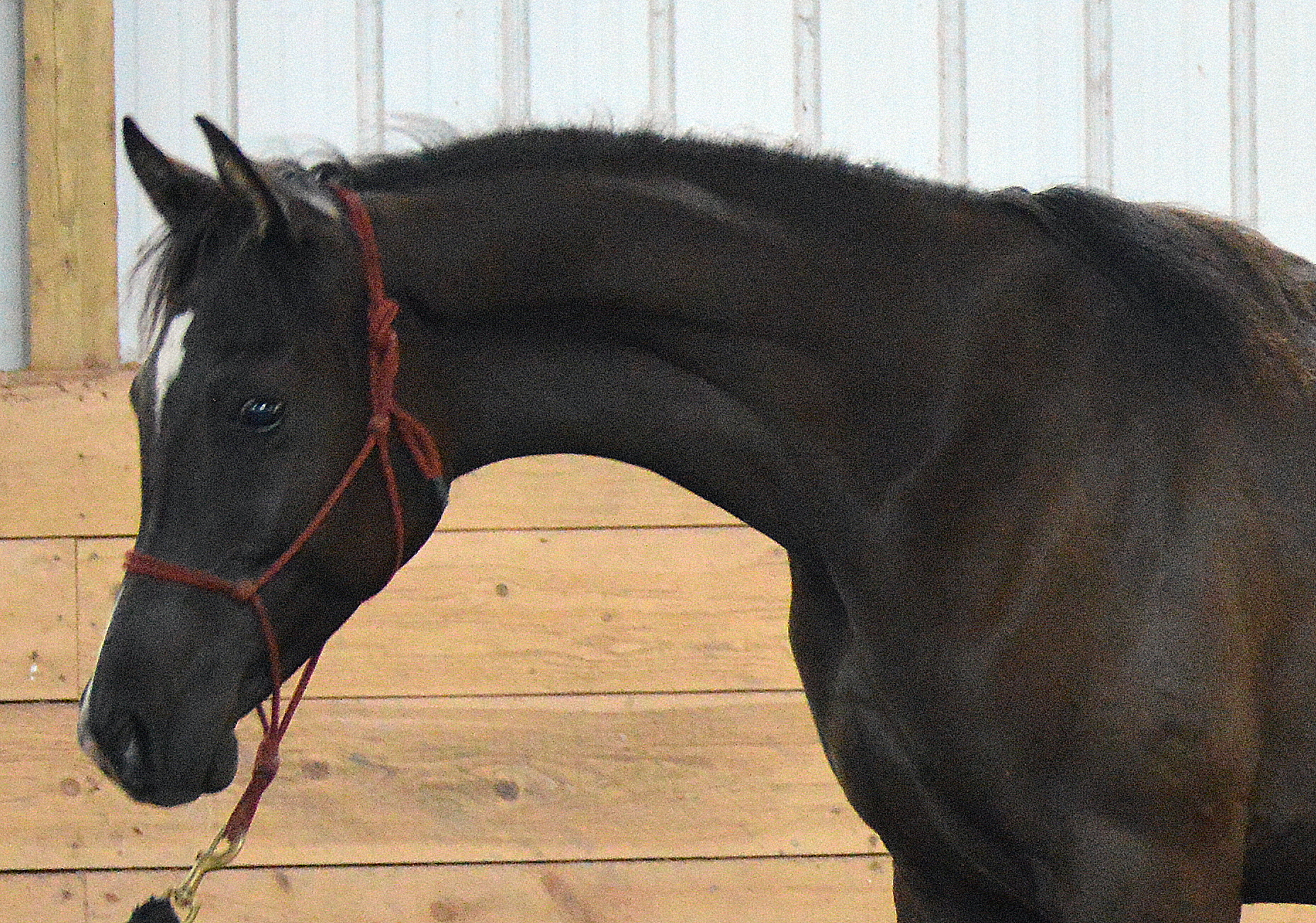 You Tube Of Shaji started under saddle